Die Halbinsel Izu ist für uns der beste Spot um für ein Wochenende aus Tokyo zu entfliehen und die Seele baumeln zu lassen. Hier gibt es tolle Natur im Geopark, Wasserfälle, Sandstrände, die besten Blicke auf den Fuji und besonders früh blühende Kirschen. Wir nehmen euch mit nach Izu in Shizuoka.
Du möchtest einen Kommentar da lassen oder uns etwas fragen? Hier geht's direkt zum Kommentarbereich!
Impressionen
Klickt auf den oberen Teil des Bildes um es mit Beschreibung zu öffnen.
Linksammlung für Reisen auf Izu
Hier eine kleine Sammlung von hilfreichen Links für eure Izu-Reise:
Tokyo Wide Pass (um mit dem Zug nach Izu aus Tokyo zu reisen, gilt für 3 Tage)
Amagi-Free-Pass (um mit dem Bus von Kawazu nach Shuzenji zu fahren für 2.400 Yen)
Shuzenji
Shimoda
Kawazu
Weitere Links aktueller Projekte:
Shoutouts
Ein dickes Dankeschön geht für diese Folge an unsere aktiven Unadon-Unterstützer:
Alex
Anne
Christian
Franziska
der_dreh
Johannes O.
Johannes S.
Markus
Roman
Tobias A.
Tobias E.
Till
Und natürlich auch an alle anderen, die uns über Patreon oder Shop-Einkäufe helfen, The Hangry Stories weiter zu betreiben.
Werde Unterstützer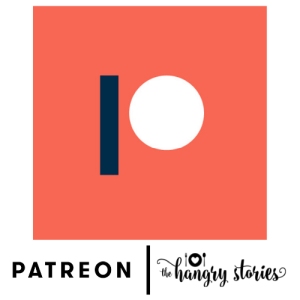 Du möchtest The Hangry Stories einmalig oder monatlich mit einem kleinen Betrag finanziell unterstützen und ein kleines Dankeschön bekommen?
Wenn ihr "The Hangry Stories" abonnieren wollt, dann könnt ihr euch hier für unsere Blog-Abo eintragen. Ihr erhaltet so immer direkt eine Nachricht per E-Mail, wenn wir einen neuen Beitrag veröffentlichen.